Channel Engine Integration solution
Online Marketplace zijn digitale platformen waarop meerdere partijen producten of services aanbieden. De Marketplace brengt vraag en aanbod samen en faciliteert dit proces inclusief de transactie. De ChannelEngine integration solution zorgt ervoor dat uw nieuwe of gewijzigde producten automatisch geüpload worden naar ChannelEngine.. Verder worden orders, verzendingen, retourzendingen en annuleringen automatisch geïntegreerd in uw backoffice.
ChannelEngine zorgt er op zijn beurt voor dat uw producten, voorraad en prijzen worden geplaatst op de Marketplaces van uw keuze, dat orders worden geïntegreerd in uw backoffice en dat de communicatie betreffende verzendingen, retourzendingen en annuleringen automatisch plaatsvindt tussen ChannelEngine en uw de door u gekozen Marketplaces.
De ChannelEngine Integration solution zorgt ervoor dat uw backoffice wordt geïntegreerd met ChannelEngine, waardoor er geen handmatige handelingen meer nodig zijn. Ook zorgt ChannelEngine voor een makkelijke integratie met diverse marketplaces.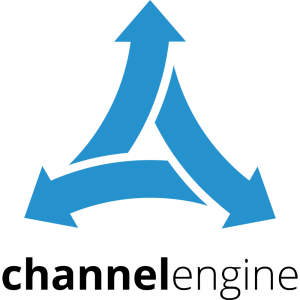 Eén aansluiting
ChannelEngine Integration solution biedt u de mogelijkheid eenmalig te integreren met ChannelEngine i.p.v. telkens weer nieuwe integraties te moeten ontwikkelen voor elke nieuwe Marketplace.
Het grootste aantal marketplaces
Wij creëren eenmalig de integratie met ChannelEngine en u sluit zich vervolgens aan bij meer dan 100 Marketplaces.
Automatische repricing
Monitor de prijzen van uw concurrenten en pas uw eigen prijzen daarop aan.
Optimaliseer uw verkoop
Het winnen van de buy box helpt u om uw verkoop te optimaliseren en te stimuleren. (omschrijving algemener maken)
Betere marges
Draai automatisch de prijzen terug naar normaal als uw concurrent geen voorraad meer heeft.
FBA-automatisering
Als het FBA-centrum geen voorraad meer heeft, kunt u overschakelen naar uw eigen fulfillmentcentrum. (Is FBA fulfullment by amazone?)
Internationale facturen
Verleg uw grenzen door internationale facturen te genereren.
Ondersteuning voor retourzendingen
Retourzendingen worden volledig ondersteund en gekoppeld aan uw eigen systeem.