Today we heard the great news that we are officially an accredited work placement company.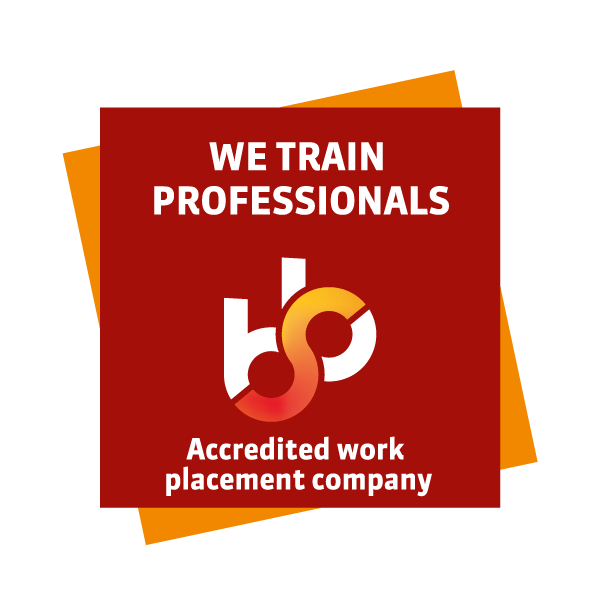 The Act on education and vocational training obliges secondary vocational education students to pursue the practical component of their education / training with an accredited work placement company. We refer to this as professional practical training. Accredited work placement companies – 'ordinary' companies as well as independent contractors – are a classic example for the branch. By training students, you are making an important contribution to the future of the profession.
Examples
As an accredited work placement company for SBB, you benefit as follows:
Education / training is a great way to attract keen learners and motivated employees. Many students end up working for the work placement company after education / training.
Students offer a fresh perspective on your company and bring up-to-date expertise and new insights which are important in order to achieve a good mix of young and old.
Students get to work straight away in your company. For a very attractive cost, you can enjoy the help of young professionals on the work-floor.
Students exchange experiences with one another. You can therefore increase your appeal as an employer.
Also we will publish the job-oppurtunities on our website. So check out the website.